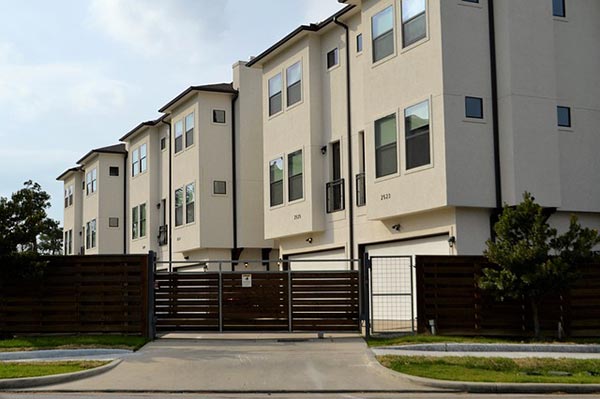 Location, location, location
You may have heard that location is the most important factor when buying a home — and that's true. However, when choosing a location for your rental property, there's no single hard-and-fast rule to follow. The ideal location for you depends on the type of renter you're hoping to attract.
Those hoping to attract a younger crowd should look in the heart of the action. Young renters who aren't ready to buy on their own like to be close to amenities like shops, restaurants and public transportation. Typically, these renters are willing to pay higher rents for convenience. But beware: They also come with a higher turnover rate.
The other option is renting to families. Obviously, this type of renter will require a larger space, but they'll also be looking in a totally different locale. For these renters, focus more on properties in established neighborhoods and decent school districts. While you should expect slightly lower rents, it's often made up for in the stability afforded by those looking for a long-term rental.
Positive cash flow
Often, great rental properties come with an existing rental history. This is great for you, because it affords you the chance to see how well a potential investment will pay off. If the previous investor was astute, they will probably have some sort of cash flow analysis, or record of how much money was brought in versus spent, on hand.
As a potential buyer, you can always have your agent ask the seller for a copy of these documents. The seller is not obligated to share these with you, though most will be willing to at least open up about past rental values and average utility costs.
If you can't access this information directly, you can estimate your own. Here's how:
Use a mortgage calculator to estimate your monthly payment
Search public records to see how much you'll owe in property taxes
Add in a 10% cushion for upfront costs like repairs
Subtract that number from an average rental income, based on similar properties in your area
If the number comes out positive, you may have a smart investment on your hands.
Decent condition
This may sound counterintuitive, but you don't want your first rental property to be a fixer-upper. Purely from a financial standpoint, it doesn't make sense. Often, properties in need of lots of TLC end up having larger problems than first anticipated. This racks up costs quickly, especially if you're hiring out the labor.
In this case, it makes more sense to pay a little more for a turn-key home, where the extra expenditure can be rolled out through the life of the loan. Have an agent work up closing costs for you; in all likelihood, you'll end up paying only a few dollars more each month for a much nicer property overall.
As for what to look for, functionality is key. When buying a rental property, you don't need to spring for the fanciest house on the block, but aim to find a home in your target location with all of its pieces in working order. That said, keep in mind that having a few nice extras like stainless steel appliances or an open concept floorplan may entice future renters to pay a bit more each month.
Estimated upkeep
The last piece to look into when buying a rental property is how much ongoing upkeep it may need. Obviously, every rental will require regular maintenance, but you can hedge your bets by looking at the property's unique factors. Is there a lush backyard that needs regular upkeep? Is the home and its systems older or more updated?
Once you've collected that information to the best of your ability, it's time to be honest with yourself about how much work you can do on your own. Are you capable of handling small, handyman-type fixes around the home? Are you willing to stop by every few weeks to cut the grass? There's no right answer here. You can always hire a property manager to do the dirty work for you, but that's also another cost to consider.
If you need assistance in finding, or getting qualified to buy, a rental property…never hesitate to give me a call at (215) 970-5044!
Article appeared originally on Freshome