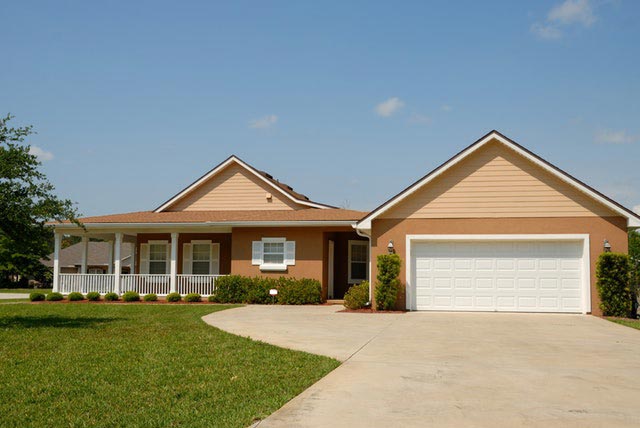 Where are locals most likely to buy an affordable home of their own? Not in California, that's for sure.
As prices surge faster than incomes, average Janes and Joes have a better shot of becoming homeowners in the Midwest and the Rust Belt, according to a joint report from realtor.com® and the National Association of Realtors®.
Working folks were most likely to be able to come up with the cash, and secure the mortgages, to purchase homes in Ohio, according to the report. The state was followed by Indiana, Kansas, Iowa, and West Virginia. In those states, buyers can afford about 54% to 62% of the abodes on the market.
To come up with their findings, realtor.com and NAR looked at the median home prices on realtor.com, mortgage data, the median income for the 100 largest metros, and a proprietary index that measures home affordability at different income levels.
"The lack of entry-level [home] supply is putting affordability pressures on too many buyers—especially those at the lower end of the market where demand is the strongest," NAR's Chief Economist Lawrence Yun said in a statement. "Wages are growing, which is welcome news for prospective buyers, but prices are increasing at a faster rate."
The most affordable metros given how much locals are earning were in the Rust Belt. These are areas that have struggled as they've lost manufacturing and other blue-collar jobs over the years.
Youngstown, OH, was ranked the most affordable, as the median home price was just $110,050 as of March 1, according to the most recent realtor.com data. The area has experienced its share of losses as companies such as General Motors have downsized or relocated workers to other parts of the country.
"Affordability and quality of life are the reasons people come here and stay here," says Youngstown-area real estate agent Al Cerritelli of Howard Hanna Real Estate Services. He touted that the area is just more than an hour from the big-city amenities of Pittsburgh and Cleveland.
"Even though we're a small town, we're nearby to major metropolitan areas," he says.
Most of his clients are locals scooping up suburban, three- and four-bedroom, two-bathroom homes with two-car garages in the $125,000 to $250,000 range. And buyers can score a brand-new home in the upper part of that range.
Those buying within the Youngstown city limits can get a move-in ready house for between $50,000 and $100,000. But he notes that there are flashy condos on the Mahoning River that can run more than a half-million dollars.
With rentals running $500 to $800 a month, "it's less expensive to own a [modestly priced] home here on a monthly basis than to rent," Cerritelli says.
Youngstown was followed by Dayton, OH; Toledo, OH; Akron, OH; and Scranton, PA. Locals can afford about 75% of the homes on the market.
The least affordable places to buy a home for locals
On the flip side, the least affordable states were Hawaii; California; Oregon; Washington, DC; Montana; and Rhode Island. Residents of these states earning the median income have only enough to purchase about 19% to 23% of homes on the market.
Meanwhile, the least affordable metros were all, unsurprisingly, in California. Los Angeles, where home prices have surged 5.9% in the past year, topped the list. The median home price in the metro was $740,300 as of March 1, according to realtor.com data. Next up were San Diego, Silicon Valley's San Jose,Oxnard, and San Francisco. Typical buyers in these regions have the means to buy only 3% to 11% of homes for sale.
"The cost of living way supersedes anything anyone makes. One hundred grand doesn't even cut it in this kind of market," says Los Angeles–based real estate agent Piper Moretti of Christie's International Luxury Real Estate. "You could live like a king [for the same salary] in any other market except for New York and San Francisco."
The post The Most—and Least—Affordable Places for Locals to Buy Homes appeared first on Real Estate News & Insights | realtor.com®.