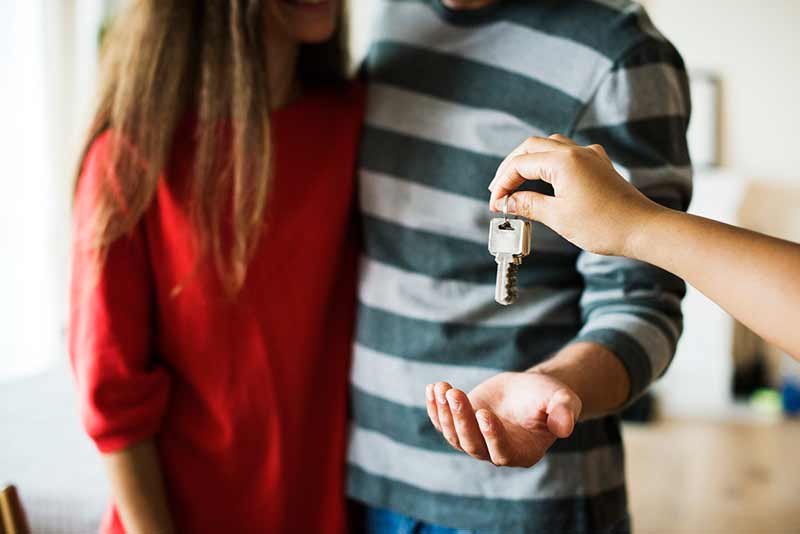 VA loan vs FHA loan
There are many residential mortgage products that buyers in Yardley can choose including popular items such as VA loans and FHA loans. The Department of Veterans Affairs (VA) Federal Housing Administration (FHA), both are government sponsored programs, but each have its own strengths and weaknesses.
When buying your dream house in Yardley, which one (VA or FHA) is best? The solution is determined totally on what home buyers are looking for.
The main differences between VA and FHA mortgage loans are as follows.
Down payment:
For home buyers in Yardley who do not want pay down payments, it is difficult to beat a  VA loan. In the case of a VA mortgage, no down payment is necessary.
FHA loans require a minimum payment of 3.5%, but it is still far below the usual 20%, which is what many home buyers think is the minimum down payment amount.
For the lowest possible down payment, the VA loan are better than FHA loan.
Mortgage Insurance:
If you pay less than 20% down payment for the FHA loan, there is a chance that you may have to pay for MIP or Mortgage Insurance Premium. This amount will be paid at the end of the FHA loan or monthly, with annual fee being divided into 12 months.
Unlike other types of mortgage insurance, the MIP also holds the duration of the FHA loan. This means that if you buy a home in Yardley with FHA mortgage loan with less than 20% down payment, you have to refinance your FHA loan after establishing enough equity in your home.
On the contrary, no matter how much down payment a buyer will pay, VA loans do not require any compensation as insurance. This is another part of the VA guarantee – VA take the responsibility/guarantee of the loan which ruled out the requirement of any type of insurance from the home buyer.
Mortgage interest rates:
As interest rates on mortgage loans are constantly changing, it is difficult to decide, but there is one obvious thing, on VA loan usually the interest rate of the mortgage is lower than FHA loans.
Ellie Mae, a giant mortgage software, explains this. Every month they report on all loans going through their program. This report is openly provided to the borrowers. It gives valuable information to the borrowers and help them to work with their mortgage application.
The average interest rate on mortgage loans for July VA loans was 20 basis points (0.20%) lower than the average interest rate on FHA loans. That was not a coincidence, VA mortgage loans usually have lower mortgage rates than FHA loans.
Qualification:
VA loans in Yardley are advantageous in terms of down payments, mortgage interest rates and mortgage insurance, but home buyers still need to be eligible for VA loans. Here is how we compare different qualification requirements for each product (VA and FHA).
Credit score:
Technically, there are no minimum credit points or credit score require for VA loans, FHA can be approved with a credit score value of as low as 500 (!0% down from 500-580 generally). However, in the real world, lenders seek a credit rating of at least 580 against FHA loans (For 3.5% down) and generally (but not always) the same for a VA loan.
The average credit score on which VA loans closed in July, according to Eli Mei was 709. On the other hand, it was 676 for FHA loans. Of course, this does not indicate the minimum credit score requirement for any of these product.
DTI
In terms of DTI or debt-to-income ratio, home buyers of both VA and FHA should (In the majority of cases) keep their total debt to income ratio of around 50 percent or less. This means that the total monthly amount you spend on debt repayment (including the mortgage you want to get approved) should generally be less than 50% of the monthly income. However, FHA can be approved up to 56.9% DTI and VA Loans can be in the upper 60% range in some limited cases.
There is no advantage for either product in this case, but it is still an important part of the qualification.
Eligibility:
The VA mortgage loan is only dedicated for Veterans and military members. Normally every Veteran or military person can get a VA loan as long as they have served in military for at least two years. But, every person is eligible and can get an FHA loan. Eligibility requirements for VA loan keep changing depending upon the when the Veteran served, how he/she served and why they got retirement from the military.
Ease of using the product:
It is a well-known fact that V.A mortgage process is slower than other loans. It's not. But this is not completely true. According to Eli Mae, the average VA loans were closed in 47 days only one day slower than the average FHA mortgage loan.
VA appraisal is the longest part in VA mortgage process. If you have already done several preparations, this process can proceed smoothly, like all other steps to purchase a house with VA loans.
So an FHA loan or a VA loan? Which one is best?
After doing above comparison, VA mortgage option looks much better and have more benefits than the FHA loan, at least on paper. However, in real life it is very difficult to say which option is better for every individual because each situation is different from the other.
But it is a sure thing that borrowers in Yardley who are eligible for VA mortgage loan, much likely to take advantage of this option.
If you have been denied a home loan or have any questions about real estate or mortgage please contact the author, Matt Herbolich, MBA, JD, LLM by phone or text at 786.390.9499 or by email at mherbolich@usa-mortgage.com. Mr Herbolich works when you work, so feel free to contact him any time.