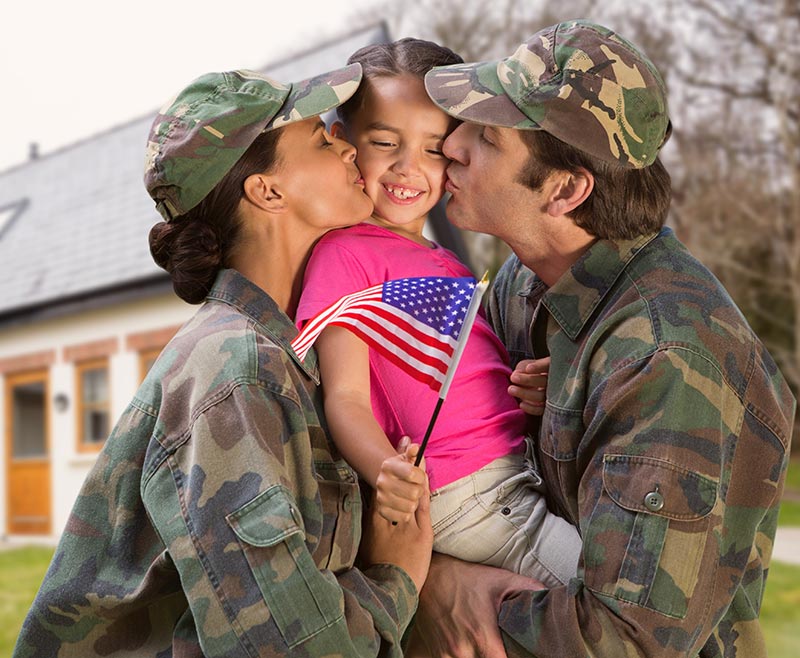 Veterans in Yardley enjoy several benefits with VA mortgage loans which are not available for other citizens. They can use VA loan option to purchase home, refinance the current loan, and even to refinance that loan too. Here some important lessons related to VA loans are being discussed, these lessons are based on the personal experiences of veterans who had successfully used their VA loan option and gain several benefits from it.
Role of Department of Veteran Affairs (VA) in VA loans:
The most important thing every veteran in Yardley should know that VA does not fund VA loans themselves, instead, they provide guarantee or the insurance to the loan lenders who sell VA loans. VA also does not keep check and balance on the loan process and other loan related things like keeping check on interest rates offered by lenders or fees charged from borrower and it was solely done by lenders or lending companies themselves. In other words, VA can only provide guarantee of the loan to the lender but do not keep an eye on the loan process.
Although VA does some random quality control check once the loans are closed, it completely depends up to the borrower to find an honest , experienced lender. Like every other mortgage program a borrower must shop around and check loan prices, interest rates, and closing costs. comparing these things and checking out reviews from other people are ways to ensure a good VA mortgage loan experience.
The Mortgage rates are not set by VA themselves:
Department of Veteran Affairs do not set the mortgage rates on VA loans. Instead, these interest rates are totally dependent upon the loan providing company or other type of lenders. VA only ensures the loan and guarantee the lender that even if the person is unable to pay the loan, VA will compensate in that matter. If some veteran have already been agreed with some mortgage company which is asking for more interest rate than others, the VA will not be able to help them. So if you are under the impression that VA will keep check on the loan and the loan fees plus interest rates that is not the case. So it is very necessary for a Veteran to shop around and look for the best VA loan option he/she can avail. Compare Good Faith Estimates (GFEs) from several lenders and check for discount points charged for the offered rate.
VA charges for funding fee:
VA loan is a great benefit unlike any other program. It is important to keep in mind that despite all the benefits there is still one thing a veteran must have to pay. This is called funding fee. The amount of funding fee is around 2% of the total loan amount. Funding may range from 0.3% to 3. Do on $200,000 loan you have to pay $4,000 as funding fee. Funding fee is usually rolled into the total loan amount in most of the case. Funding fee can also be paid in advance.
However, any veteran who is facing service related disability his funding fee can be waived off. For that VA disability certificate is very necessary.
If you have been denied a home loan or have any questions about real estate or mortgage please contact the author, Matt Herbolich, MBA, JD, LLM by phone or text at 786.390.9499 or by email at mherbolich@usa-mortgage.com. Mr Herbolich works when you work, so feel free to contact him any time.