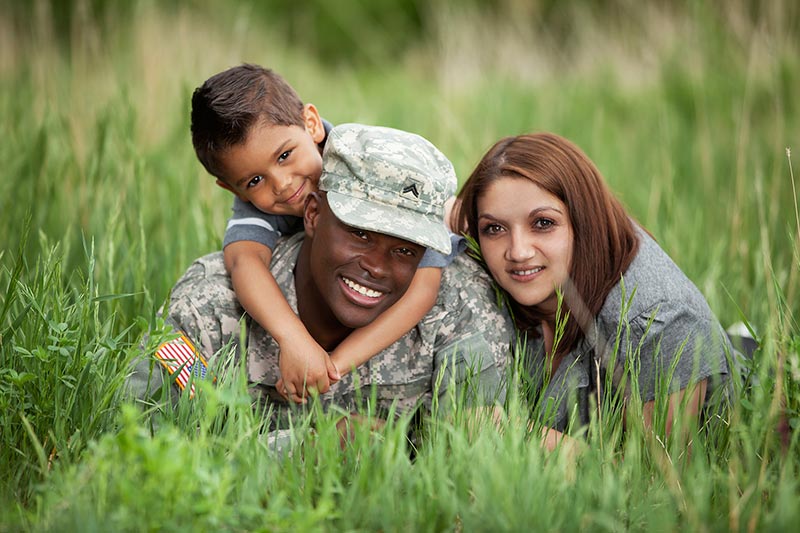 Many potential borrowers in Yardley are confused about choosing their VA mortgage package that whether they should go for VA 15year or VA 30year mortgage package?
This confusion is legit because "Amortization period" (the period in which the loan is fully repaid) affects not only the monthly payment of the loan but also the amount of interest which is being paid over the life of the mortgage.
Amortization Period:
When you are choosing among VA 15year or VA 30year mortgage, you should consider not only monthly payments, but also ask yourself that which one you can afford more easily. Let's see the change that amortization period can make.
As an example let's take a loan of $ 250,000 at a VA standard 15-year loan rate of 3.75%. The monthly payment result is $1818 which includes monthly principal and interest rate. Now, on the other hand, take the similar mortgage amount with the same priced 30-year VA mortgage at an interest rate of 4.00%. That result of monthly payment is $ 1,193. Please note that all these numbers are only monthly principal and interest payments. Your actual monthly payment will be higher due to taxes and property insurance.
The difference that amortization has made is $ 625, in the monthly payment. You will find that the 30-year mortgage rate is still slightly higher than the fixed rate for 15 years, but not much. A VA 15year mortgage is usually around one-fourth lower than VA 30year mortgage and that's the way lenders price their loans.
Most veterans opt for VA 15year mortgage rather than VA 30years because of the amount of interest they can save over the life of the loan. Using the similar above described example, a VA 15-year loan raises almost $ 77,000 in mortgage interest while on the other hand, a long term VA 30year mortgage yields around $180,000. This is a huge difference, around $111,000, So why doesn't every person take short term VA 15year loan?
Becoming Eligible for VA 15year mortgage loan:
High monthly payments mean you need more monthly income to qualify for a 15-year mortgage. Yes, there are lower payments for a 30-year loan, but even if you want a 15-year loan, you will need a higher monthly income before the lender accepts it. In example given above, to qualify for for a 15-year mortgage, it will require approximately 2/3 of the total monthly income.
That's why VA 30-year mortgage is much common than a 15-year mortgage. A 15-year VA mortgage can generate a larger financial profit through interest savings but with 30-year VA mortgage you can buy multiple "homes" and pay the less amount.
But the loan option is not constantly "black and white". There are other options as well than a mortgage for 15 or 30 years, but most consumers do not know it. Maybe a mortgage of 15 or 30 years is not the best and the only option.
20 year and 25 year VA Mortgage:
The lenders can usually specify the repayment terms for mortgages with a fixed increase in interest rate after every five-years. So, instead of a 15-year loan with higher monthly payments, So How about getting a VA 20-year loan? Or even VA 25year loan? that's right. They are available from your VA financier, but you will need to request additional options. Some lenders may not be familiar with these additional terms of credit.
What are the different loan conditions? According to the same loan criteria, the bond looks like 3.75% after 20 years and the 4.00% 25-year loan as follows:
Fixed price for 20 years = 1,482 USD per month
Fixed rate 25 years = $ 1,320 per month
Will interest be paid on these additional loan options?
Fixed rate 20 years = $ 105,680 interest paid
25 years fixed price = 145,700 USD
An amortization calculator is used to determine the periodic payment amount due on a loan.
In the past, the choice between a 15-year and 30-year mortgage has led to a 30-year option with lower monthly payments and simpler qualifications. However, there are additional options that can combine the best of both worlds: simpler qualifications and lower interest rates over the term of the loan.
If you have been denied a home loan or have any questions about real estate or mortgage please contact the author, Matt Herbolich, MBA, JD, LLM by phone or text at 786.390.9499 or by email at mherbolich@usa-mortgage.com. Mr Herbolich works when you work, so feel free to contact him any time.