Mark and his team , did a great job of explaining everything part by part made it real convenient for me to choose what I want to do had a great experience with that team

Pedro tellado

- November 8, 2021

I want to thank Mark & Dana and the rest of the Central Lending family for doing an amazing job….I will certainly recommend your services to my family and friends… Let me just say this , Dana is an extremely kind and very informative person … Thank you all for your help …. May you […]

Ms. Robin Sargeant

- November 2, 2021

I worked with mark about a year ago today. I closed March 1 2021. Even though mark principal took great care of me then. I'm still asking questions about certain things I received in the mail based on my new home to make sure I'm not getting scammed some how and mark gladly answers all […]

Jamar a

- July 31, 2021

I worked with Jeff Ferrell who felt like family from our initial call. There was no pressure to use Central Lending's services and Jeff made my wife and I's first home buying experience a great one. He clearly explained every detail and most importantly made sure we were taken care of. Highly recommend!

Justin C.

- August 31, 2020

Jeff was fantastic to work with, made my first time home buyer feel so comfortable and at ease through the whole process. I would recommend Jeff and Central Lending to anyone!!!!

Christine P.

- May 2, 2020

Mark and his team are amazing and wonderful to work with they are the best 🙂. I would recommend them to anyone. Believe me I will use them again for any loan in the future and thanking them fro my new home😊😊

SANDRA H.

- April 1, 2020
Read More Reviews!
Mortgage Calculators
Conventional mortgages are ideal for buyers with good credit and money to put down. They typically require a higher down payment, usually 5%–20% and also have higher income and credit score requirements than government loans. Typical fixed-rate loans have a term of 30 or 15 years.
FHA loans are designed to benefit first-time homebuyers and buyers with less than perfect credit and not a lot of money to put down. FHA loan limits vary by county. View the FHA loan limits in your area.
If you are a veteran or a current member of the U.S. military, you can apply for a VA Loan, which currently offers up to 100% home financing. Thank you for your service!
Home Improvement
Friday December 1, 2023
Safe Winter Storage Tips As the cold winter months approach, homeowners gear up for the challenges that come with plummeting temperatures. Besides winterizing their homes and vehicles, it's crucial to consider the safe storage of items like gasoline and other potentially hazardous materials. Proper storage not only ensures safety but also preserves the quality and […]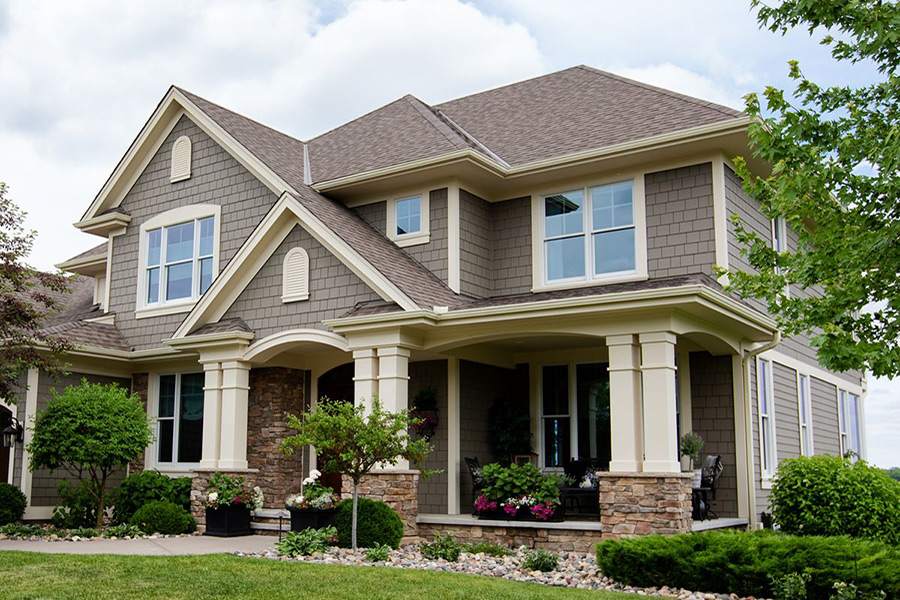 Home Improvement
Friday November 24, 2023
When it comes to making a lasting impression, your home's exterior is the key. A well-maintained and visually appealing facade not only welcomes you back every day but also catches the eye of visitors and potential buyers. Here are seven tried-and-true tips to spruce up your home's curb appeal: Let's Elevate Your Home's Charm 1. […]